An Evening with Josh Ritter
This show is presented in collaboration with WEXT Radio
A Note from Josh about this upcoming tour:
"Hi Everyone!
I don't know about you, but for me this past year has had more than its fair share of long nights of the soul. Whether in song or prose or one of those weird creatures that lives between, I've returned to stories over and over again for sustenance and counsel and forgetting. I've also found myself dreaming of touring again, being on stage, performing my songs – my stories – like I did for so long before the world turned on its head. I've lived in those memories when I couldn't be on stage in any other way.
Now I get the chance to perform again. I'm so excited I almost can't contain it. I want my first set of shows in a year and a half to be in places that will allow me to sing some of the stranger, quieter, more narrative songs that I may not always get to at a rock show. I want the venues to be special and beautiful, I want laughter and music and stories that are true even if they're unreal. Finally, I want to perform again, stomp the dust off, see what new appendages and teeth and claws have grown from this time in the wilderness, see what joy can come from sorrow and what tears can come from joy.
I'm so excited to see you again.
Rock On!
Josh"
Pre-Sale: Thursday, Feb 24 – 10 AM. Click here for pre-sale access.
General On-Sale – Friday, Feb 25 at 10 AM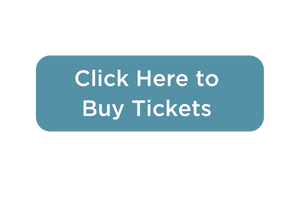 Josh Ritter's new novel, The Great Glorious Goddamn of It All, is in stores September 7th.
Critical praise for Josh Ritter:
"Harking back to Bob Dylan, Bruce Springsteen and maybe a little Mark Knopfler, Mr. Ritter has always been a slinger of serious ideas and high-flown imagery." – The New York Times
"Josh Ritter remains at the top of his game two decades into a highlight-strewn career. He'd be forgiven for loosening his grip, but his hand has never felt surer." – NPR Music
"If you love music and have a device on which to play it, you should listen to Josh Ritter whenever you need sound."—Mary-Louise Parker in Esquire
"Mysterious, melancholy, melodic…and those are only the M's."—Stephen King in Entertainment Weekly
"There have been plenty of highlights in Ritter's nearly 20-year recording career." – AP
"Josh Ritter is sharper than ever." – Salon
"100 Greatest Living Songwriters" – Paste