The Orchard Project (OP) is a preeminent artistic development laboratory and accelerator for creators of performance and dramatic stories. Through programs in New York City, Saratoga Springs and online, the Orchard Project inclusively supports and empowers dramatic storytellers from the United States and around the world. Through summer labs and other year-round programs that provide resources including community, accountability, and opportunity for artists at multiple stages of their careers, The Orchard Project pushes the dramatic form and lifts up a diversity of voices that inform, inspire, and provoke. Click here for more information about The Orchard Project.
The OP will host the first annual Orchard Project Festival, Friday July 8th through Sunday July 10th 2022, in arts venues across downtown Saratoga Springs, NY. The weekend's lineup of live events includes marquee cabarets, concerts, work-in-progress readings, conversations on creativity, writing workshops, and more, from artists and thought leaders working at the height of their powers in their respective fields!
Events at Universal Preservation Hall will include:
Marquee Cabaret: Martha Graham Cracker Solves All Your Problems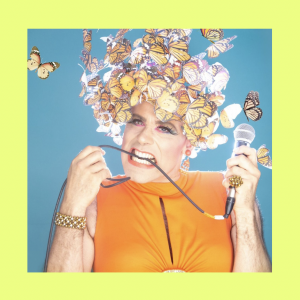 Friday, July 8 | 9:00p.m.
90 mins
GENERAL ADMISSION $35//FREE FOR OP MEMBERS
VIP SEATING AND CHAMPAGNE TOAST $75
MARTHA'S GOLDEN TICKET FOR TWO $500*
Martha Graham Cracker, "The Drag Queen King" and her cabaret have been giving legendary performances since 2005. In the decade-plus that she's been performing mash-ups and new arrangements of everything from Mötley Crüe to Nina Simone, Martha (the alter ego of Dito van Reigersberg, a founding co-artistic director of Pig Iron Theatre Company) has become a fabulous, and hairy staple of the the NYC and Philadelphia theater scenes. In a new evening premiering at the Orchard Project "Martha Graham Cracker Solves All of Your Problems," our eponymous queen assumes a "Dear Abby" persona, accepting audience questions and delivering on-the-spot musical advice.
*Golden Tickets include VIP admission for two and the opportunity for you and whatever problem you choose to be part of the evening.

Led By Emmy Award Winner Lance Horne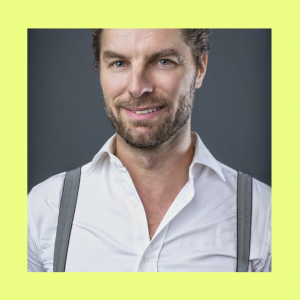 saturday, July 9 | 8:00p.m.
90 mins
GENERAL ADMISSION $35//FREE FOR OP MEMBERS
VIP SEATING AND CHAMPAGNE TOAST $75
A concert celebrating New York "originals," proving that, if you can make it here, you really can make it anywhere.
In this cabaret performance, Emmy award-winning composer, pianist, singer, and music director Lance Horne joins together some of New York finest performers, hailing from both upstate and downstate, in celebration of the state that we call home. Lance Horne has arranged for/performed with Alan Cumming, Jake Shears/Scissor Sisters, Ricki Lake, Rufus Wainwright, Pink Martini, Liza Minnelli, Kylie Minogue, the von Trapps, Ben Folds, Neil Gaiman, Kristin Chenoweth, Justin Bond, Sandra Bernhard, Amanda Palmer/Dresden Dolls, Cheyenne Jackson, Kelli O'Hara, Meow Meow, Taylor Mac, the Gatlin Brothers, Boston Pops, Seoul Philharmonic, Atlanta Symphony, London/SF/LA/NY Gay Men's Chorus, Sydney Dance Company, Michael Feinstein, Carol Channing, and Sesame Street; performed for President Obama, the First Lady, and Queen Elizabeth; multiple appearances at Carnegie Hall, Sydney Opera House, Lincoln Center, and London's West End.