We love our volunteers!
As a non-profit community performing arts center, UPH thrives thanks to the community spirit of a multitude of volunteers. We invite you to be part of the effort to create a vibrant arts scene in downtown Saratoga Springs by volunteering with UPH.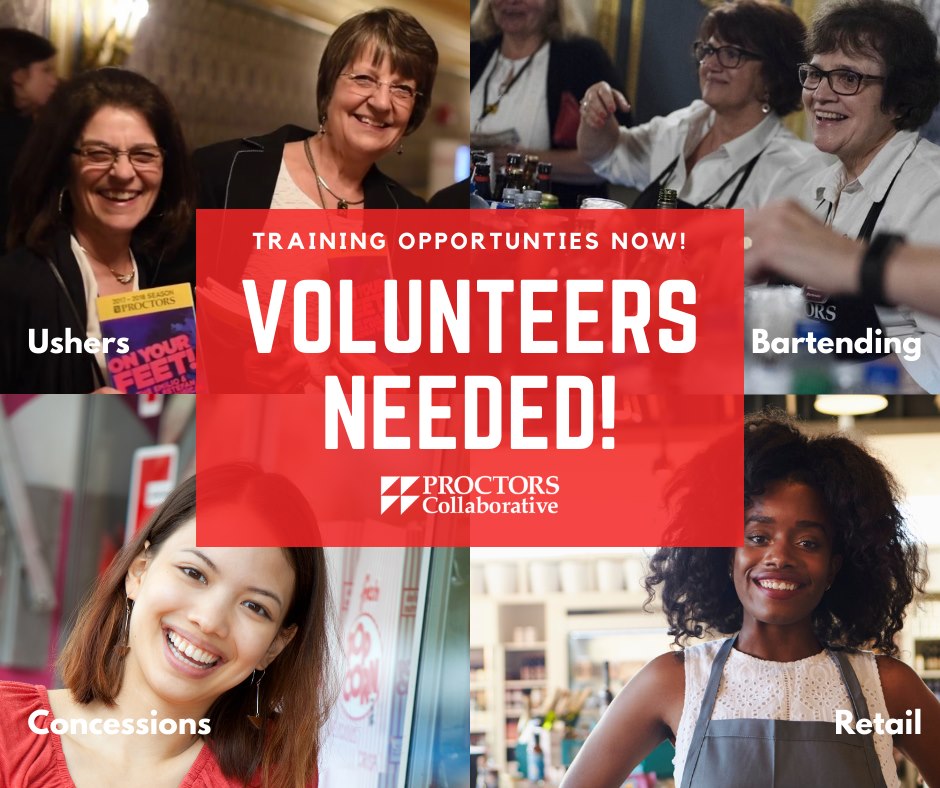 Volunteers serve as show and event support. If you've got some free time and are looking for a way to support the arts and give something back to your community, UPH welcomes your involvement!
To learn more about the UPH volunteer program, fill out the application below. For additional questions email us today!
Volunteer Opportunities
Greeter – Responsible for welcoming guests and helping guide patrons to the appropriate space within the building. 
Ticket scanner – Help collect or scan patron tickets, using a provided handheld device. 
Usher – Greet and help direct our patrons to their proper seats for reserved seating at shows and other events; distribute programs; interact with children and families during family and community programs; provide assistance to visitors during exhibitions and special events; and answer questions about our facilities and programs. Ushers assist with the evacuation of the building in the event of an emergency. This may not be a good position for anyone with physical limitations.
Bartender – Set up, mix, garnish and serve alcoholic and nonalcoholic drinks following standard recipes to patrons prior to performances and during intermission. Process drink orders into the payment system immediately, collect money from guests for drinks served and make changes. This may not be a good position for individuals with physical limitations. Additional training is required. 
C.A.S.T. – The Cultivating Arts & Students Together (C.A.S.T.) programs at UPH, Proctors and theREP give high school students, grades 9-12, the opportunity to fulfill community service credits while being close to the best shows the Capital Region has to offer at the region's premiere regional professional theatres, Proctors and theREP, and the Capital District's newest entertainment venue, UPH. To learn more about C.A.S.T., click here.
We also need event assistance and clerical help from time to time as well.
UPH Volunteer Application