Universal Preservation Hall is a year-round performing arts and community events venue located in downtown Saratoga Springs, NY.
Historic beginnings
Our building was constructed in 1871 and originally used as a Methodist church. Many historic figures gave speeches in the Great Hall over the years.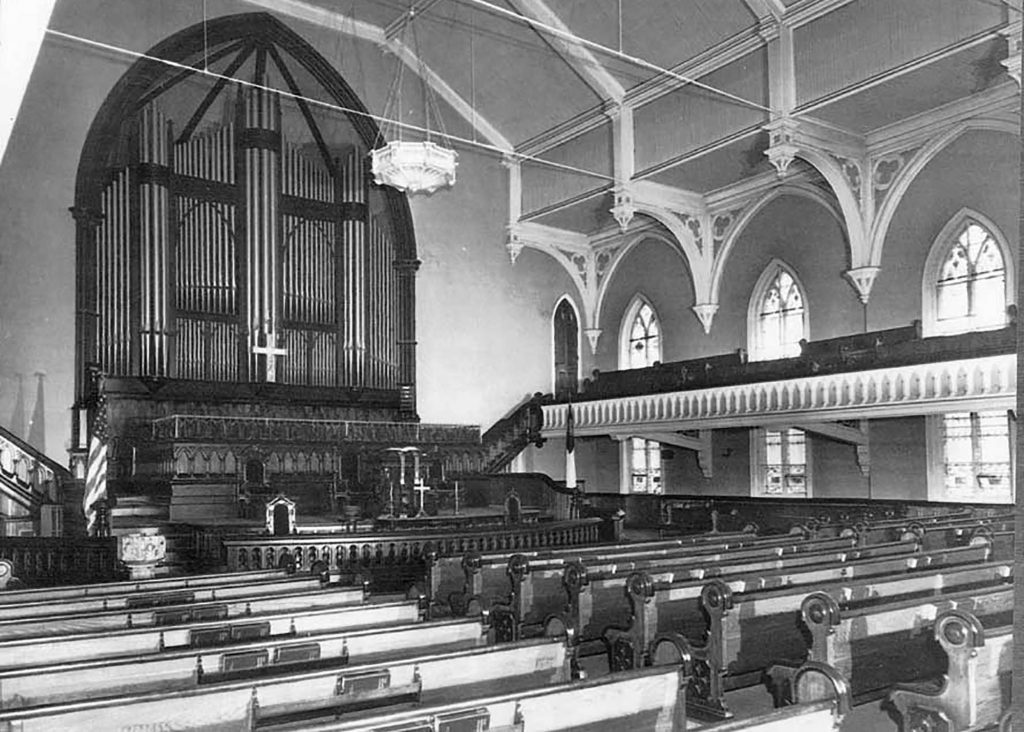 In 1976 the building was sold to Universal Baptist Church. But over time, it fell into disrepair. In 2000, it was condemned.
That's when a group of Saratoga Springs residents stepped in and dedicated themselves to saving this beautiful, historic building.
That group of visionaries saved our building from the wrecking ball. But they needed help to realize the full potential of UPH.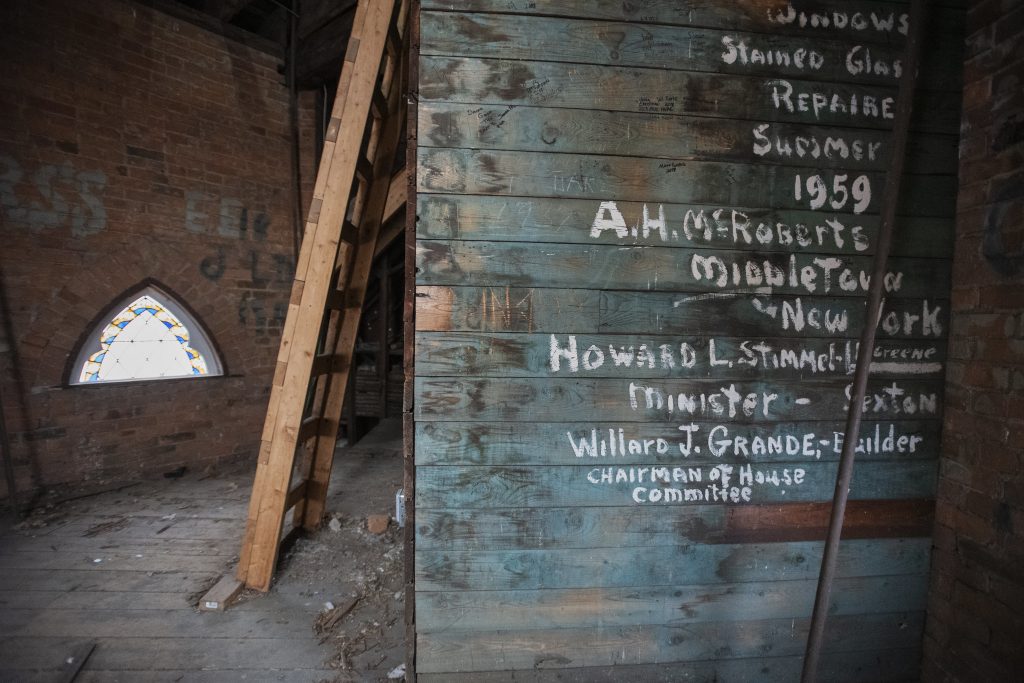 Joining Proctors Collaborative
In 2015, Universal Preservation Hall became a part of Proctors Collaborative, dedicated to serving the community through arts, education, sustainable economic development and rich civic engagement.
Renovations to make UPH a truly stunning performing arts venue began in 2018. In early 2020, that transformation was completed.
State-of-the-art lighting and sound give our patrons an experience they'll never forget.
A new ADA-accessible entrance and elevator mean our shows can be enjoyed by everyone.
And renovation of our building's nearly 150-year-old structure ensures the beauty and rich history of our space have been preserved and will be enjoyed for generations to come.
Universal Preservation Hall opened Feb. 29, 2020.
UPH kicked off an entire week of grand opening activities on Feb. 29 with singer/songwriter Rosanne Cash. The eldest daughter of country legend Johnny Cash was UPH's inaugural act.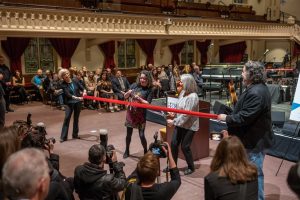 Shortly after opening, COVID-19 hit. As with many venues across the country, UPH had to close its doors briefly before opening again during the pandemic with a brand new exhibit in July 2020.
Universal Preservation Hall featured the exhibit Part of the Machine: Rock & Pinball starting on July 26, 2020, through August 30, 2020. The interactive exhibit, courtesy of the Rock & Roll Hall of Fame, showcased rock-themed, playable pinball machines and combined them with merchandise and artifacts to explore the artistic portrayal of artists and bands. It included the debut of Alice Cooper's newest pinball machine Alice Cooper's Nightmare Castle as well as machines that paid tribute to the Rolling Stones, Dolly Parton, Guns N' Roses, Elvis, Metallica, KISS, and more.
Also during the opening season, UPH hosted a number of fantastic acts including trumpeter Chris Botti, comedian Louie Anderson, Sounds of the Hall featuring a number of local jazz performers, The Marvelous Marquise Family Circus, and more.
On July 25, 2021, UPH welcomed Dinosaurs in Motion: Where Art and Science Meet. Dinosaurs in Motion is a new, interactive, engaging STEAM (Science, Technology, Engineering, Arts & Mathematics) exhibition that engages and educates the visitor by using 14 magnificent, fully interactive, recycled life-size metal dinosaur sculptures inspired by actual fossils. The visitor is taken on a highly interactive apprentice's path that follows the story of the master artist, John Payne. The exhibition's narrative is reinforced with experiential learning, as every dinosaur is available for visitors to touch and move.