Our venue
Universal Preservation Hall is a stunning, unique venue in downtown Saratoga Springs, perfect for your special event.
Our newly renovated building offers a variety of spaces for your corporate event, private gathering, trade show, or ticketed performance.
Whether your group is small or large, we've got a space perfect for you, all within easy access to downtown hotels, shops and restaurants in Saratoga Springs.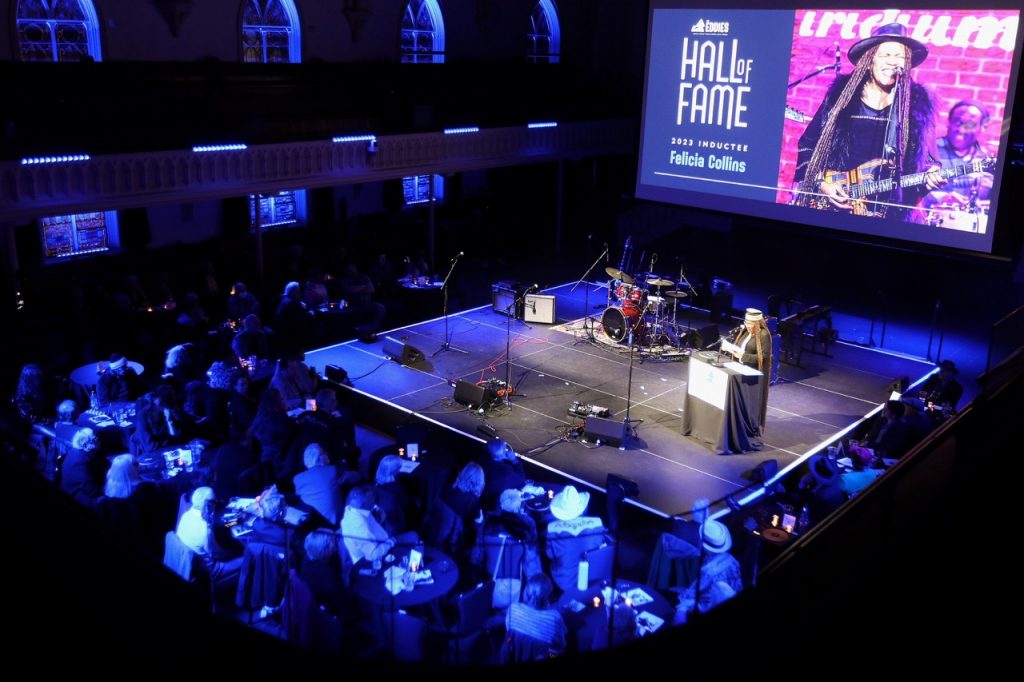 Rental options
The Great Hall | Our main space is a 700-seat theatre in the round that's adaptable for private and community functions.
The Community Room | This versatile room can accommodate up to 150 guests and features a concession bar, perfect for smaller events.
Full building rental | Make full use of our building in our stunning glass atrium, Great Hall, Community Room and dressing rooms.
Weddings
Interested in hosting your wedding ceremony and reception at UPH? Visit our weddings section for more information.
Space Rental Request Info
Please review this document on space rentals before contacting us and determine if your event will be ticketed or non-ticketed.
Note: UPH members and not-for-profit organizations may receive a discount on space rentals. Corporate members receive a discount on facility rentals, available every June & September.
Please be aware, no one under 18 years of age may secure a space rental or sign a contract. A parent or guardian must be present at any event for those under 18 years of age.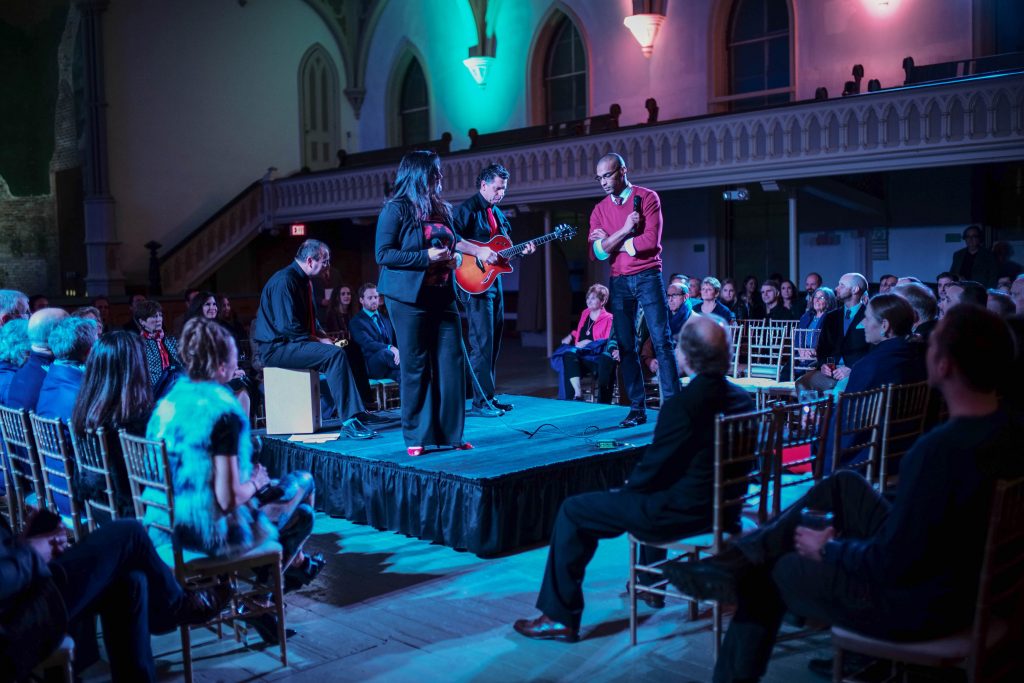 Contact
For more details on available spaces, rental fees, services, and amenities, please contact:
Karen Good
(518) 382-3884 Ext 459
Kgood@universalpreservationhall.org