Located in the heart of downtown Saratoga Springs, Universal Preservation Hall is truly a one-of-a-kind venue.
This stunning converted church is the perfect place for an intimate gathering or large reception where you and your guests can cheerfully eat, drink and dance the night away celebrating your special day.
The Great Hall
Located on the second floor, this grand room will make you and your guests feel like royalty.
Cathedral ceilings in the Great Hall create an elegant and timeless backdrop for your wedding.
Natural light pours in through the fully-restored two-story stained glass windows that line the walls of this grand room.
Trust us, you couldn't take a bad picture in here if you tried.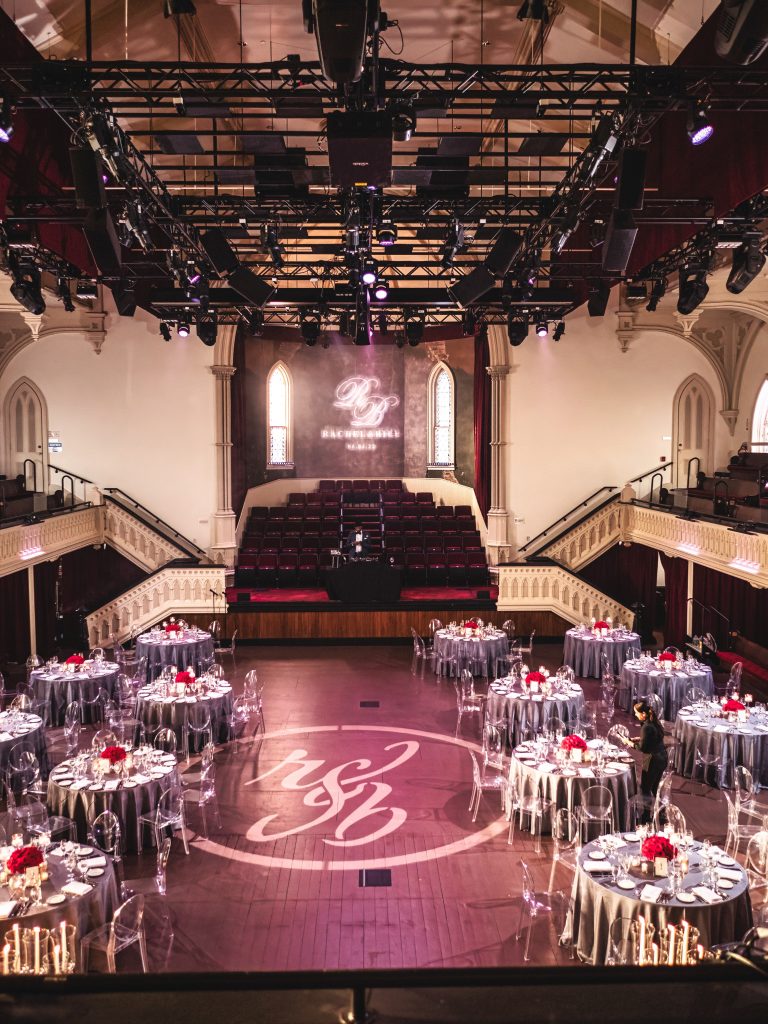 Community Room
Our Community Room on the main floor can accommodate up to 150 guests. At 2,600 square feet, this room is ideal for your wedding cocktail hour or social event.
Opulent columns and 15-foot ceilings accentuate the beauty of this extraordinary room.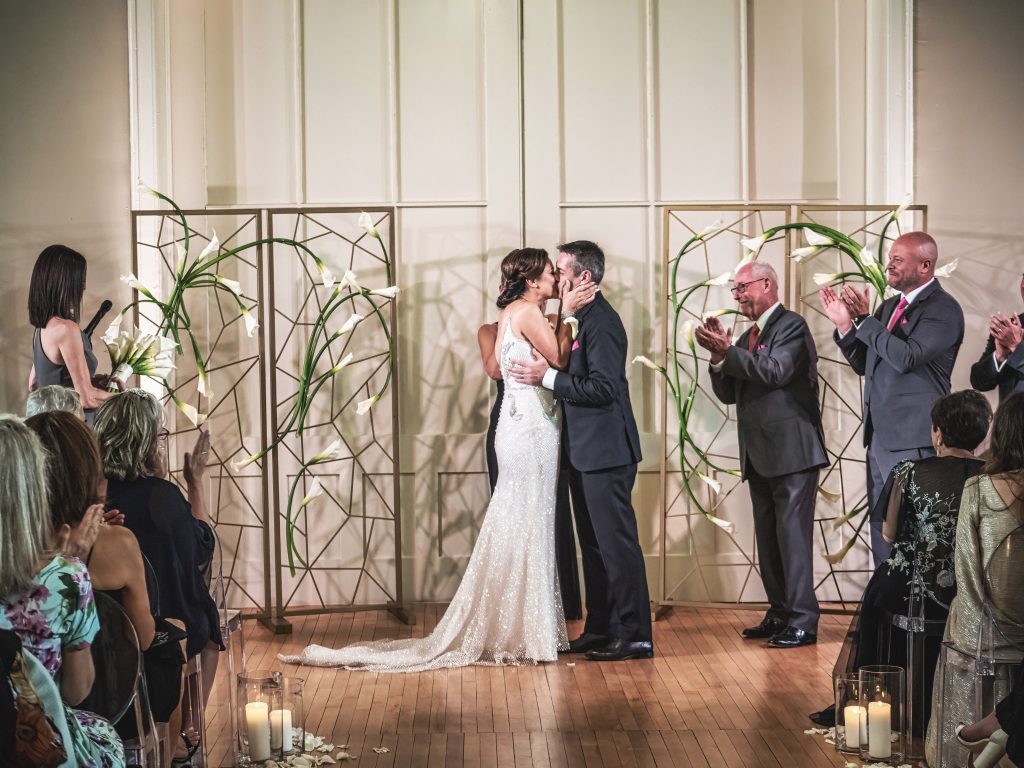 The Chapel
A small, beautiful room that will accommodate up to 75 guests.
The details
Your wedding should reflect your style. Our spacious venue can be easily customized for your special day.
For details on rental fees, services and amenities, please contact:
Teddy Foster
(518) 382-3884 Ext 451
tfoster@universalpreservationhall.org