What is a theatre in the round?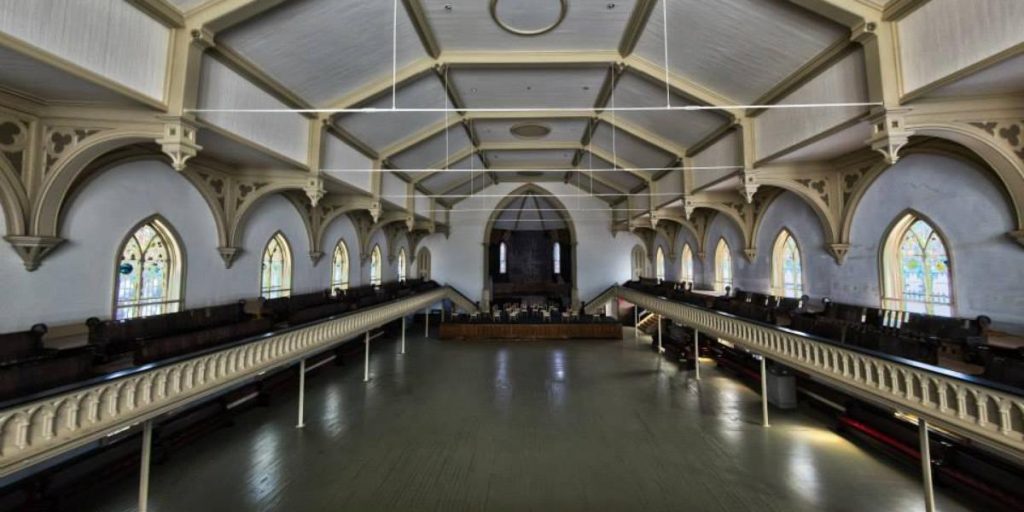 Local live music fans will fondly recall the Starlite Music Theater, which began its life as the Colonie Musical Theater in 1958, before taking the more familiar Colonie Coliseum name in the early 70s.
Located just off Route 9 in Latham, the Coliseum began—like Chatham's still operating, but much smaller Mac-Haydn Theatre—with scaled down productions of Broadway shows. By the late 60s, though, it was serving Vegas fare, with Catskills tummlers opening for lounge singers like Wayne Newton, Engelbert Humperdinck and Jerry Vale.
By the time the renamed Starlite closed its doors in 1997, its slate had become vigorously eclectic, including performances by Proctors favorites like Johnny Cash, Patti Labelle and Tom Jones, but also embracing R&B stars like Luther Vandross and Lisa Lisa & Cult Jam; 80s rockers World Party; outlaw country acts David Allan Coe and Kris Kristofferson; and even heavy metal icons Megadeth.
What made the Starlite different was its intimacy, which came from its unique feature. The Starlite was a theatre-in-the-round, with the audience encircling the stage. The farthest seat from the stage, at 52 feet, was closer than most in any standard venue of equal capacity (which, for the Starlite, was approximately 3,000).
On completion, the similarly eclectic Universal Preservation Hall will also be a theatre-in-the-round, the first such-styled in the region since the demise of the Starlite. Its capacity of 700 will feel terrifically close, as much like a private performance as a public concert.
The great hall at UPH will be transformed. New seating will descend from the rear balcony and, on the other end of the 7,000 square-foot room, ascend into the apse. Movable platforms will allow the space to open up, depending on the requirements of any given performance; and a specifically designed sound system will deliver crystal clear tones throughout the room.
Regular visitors to Capital Repertory Theatre understand that a thrust stage allows seating on three sides, offering enlightening perspectives unavailable with any classic proscenium, like that of the MainStage at Proctors. Imagine seating on four sides, with performers able to turn and face each member of the audience.
As a community, Saratoga Springs is squarely centered on the arts, with a vibrant downtown live music scene that keeps streets like Caroline, Putnam, Phila and Maple abuzz until the wee hours.
UPH, with its larger capacity and in-the-round intimacy, will draw new sounds to the Spa City, making downtown more inviting than ever.
Want to follow our journey? Sign up for our email list!