Schenectady-Saratoga Symphony Orchestra – Poinsettia Pops
Posted by Kelly
Saturday, December 02, 2023
This performance of Schenectady-Saratoga Symphony Orchestra's Poinsettia Pops is SOLD OUT. Walk-ups will not be available.
Join the SSSO at UPH to kick off the holiday season as "Poinsettia Pops" returns for the fourth season! Enjoy all of your favorite holiday music with returning vocalist Jeanine Ouderkirk, and special guest vocalists Mowgli Giannitti and Elizabeth Sterling. Enjoy songs including "A Christmas Medley" and "Sleigh Ride" with selections from "The Nutcracker" and "A Christmas Carol." It's a holiday treat not to be missed!
Tickets are $20. Children under 18 are free when accompanied by a ticketed adult.
Run time: 2 hours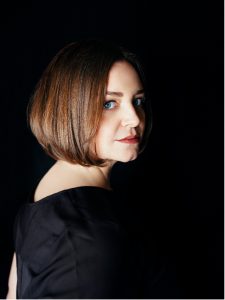 Jeanine Ouderkirk is a singer, pianist and woodwind doubler from Saratoga Springs, NY. As an alumni of Saratoga Springs High School and the Crane School of Music, she was drawn to education and has been teaching privately for twenty years in the Saratoga area, and teaching PK-8 music for ten of those years, currently at Saint Gregory's School of Loudonville, NY. Jazz has long been a favorite scene for Jeanine, especially enjoying the improvisatory vignettes of her solo, duo and trio performances. Her influences and teachers include Bobby McFerrin (Circlesinging), Sheila Jordan (Jazz), Kathleen Allen (Voice) and Alan Woy (Bass Clarinet). The singer is grateful for each opportunity to share artfully crafted songs in intimate and unique settings, and most certainly at Poinsettia Pops with the beautiful music of Maestro Cortese, the SSSO and two amazing singers.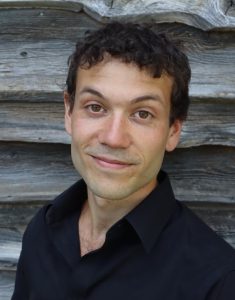 Mowgli Giannitti is a touring Bassist, Singer, Composer, Multi-Instrumentalist and Actor currently based in Upstate NY. He has performed, recorded and composed alongside award-winning artists across genres and disciplines, such as guitarist Noshir Mody, composer Kitty Brazelton, dancer Souleymane Badolo, Director Jean Randich, Saxophonist Edmar Colon and Songwriter Eileen Sherman on renowned stages like Carnegie Hall, Higher Ground MainStage, Latchis Theatre and the ADK Independence Music Festival MainStage.
In addition to working freelance, Mowgli also serves as the dedicated bassist/singer/songwriter in the Bluegrass Trio The Heavy Nettles, Country/Bluegrass fiddler/singer/songwriter with Ida Mae Specker, Funk/Reggae Band The Reflexions, and Free Form Jazz/Fusion group FMRJE.
Most days, Mowgli can be found preparing scores and parts for his Jazz/Fusion Rock Opera project Satyrdagg, for which he is also a songwriter, composer, bassist and singer. Recordings, videos and performance schedule can be found on major streaming platforms and at www.satyrdagg.com.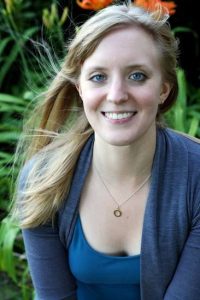 Elizabeth Sterling grew up in Saratoga Springs and performs regularly as an actor and musician with several Capital Region theater companies, including Schenectady Light Opera Company, Home Made Theater and Not So Common Players. Most recently, she was Music Director for SLOC's production of "Matilda: The Musical" and played violin in the pit for HMT's "The Sound of Music." Liz is a graduate of Binghamton University and The Crane School of Music and teaches in the Gloversville Enlarged School District where she instructs middle and high school vocal and instrumental students and serves as music department chair. She also sings with the Schola Cantorum at Bethesda Episcopal Church in Saratoga Springs and was a featured soloist in the 2022 premiere of local composer Maria Riccio Bryce's "Requiem: What Remains Is Love," which she will again perform this fall at St. Luke's Roman Catholic Church in Schenectady.