Rochmon Record Club Listening Party: Bruce Springsteen – "Born to Run"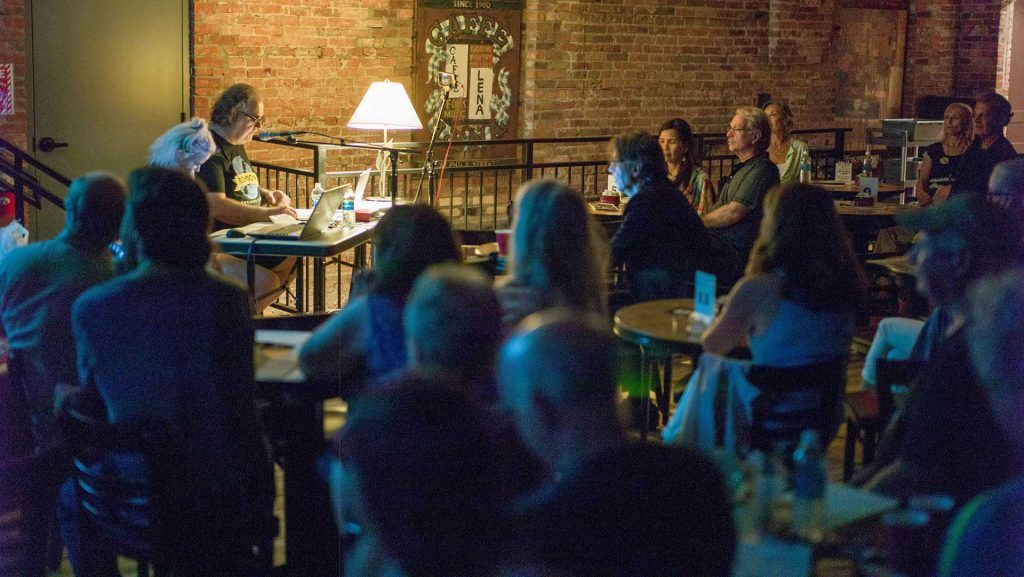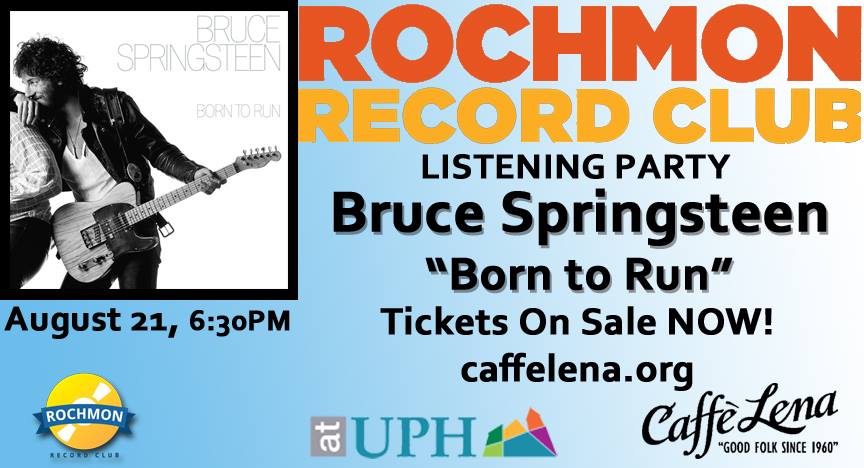 On Tuesday August 21 at 6:30 The Rochmon Record Club will converge to listen and learn about Bruce Springsteen's 3rd album, "Born to Run", at Caffe' Lena, 47 Phila Street in Saratoga Springs. Tickets are available on line at caffelena.org
Bruce had a huge east coast presence and had played hundreds of shows by 1975. His first 2 albums, "Greetings from Asbury Park" and "The Wild, The Innocent and the E Street Shuffle" were met with raves from the critics and lackluster sales. In a last-ditch effort to gain national popularity, Bruce and the E Street Band spent 14 months producing what would forever be known as one of the greatest albums of Rock & Roll. "Born to Run", featuring the title track, "Thunder Road", "Tenth Avenue Freeze-Out" and the epic "Jungeland" rocks as hard as anything The Boss has ever recorded. "Born to Run", released on August 25, 1975, almost 43 years ago, is an iconic album for an iconic American artist.
The Rochmon Record Club Listening Party begins at 7pm with a live audio & video presentation by Chuck Vosganian aka "Rochmon". A Rochmon Record Club Listening Party is meant to inform and deepen our understanding of the history of the individual performers, the songs and the stories that went into the making this iconic album.
The Caffe' Lena kitchen will be open for light food and drinks. Alcohol will not be served during this event. Tickets are available online at www.caffelena.org The Rochmon Record Club is presented by Universal Preservation Hall and underwritten by LooKTV Online, Turning Point Chiropractic, Hydroshield and Saratoga Guitar. The Rochmon Record Club is held on the 3rd Tuesday of the month. For questions please call or text 518-792-2711.