Teddy Talks: We are in Construction!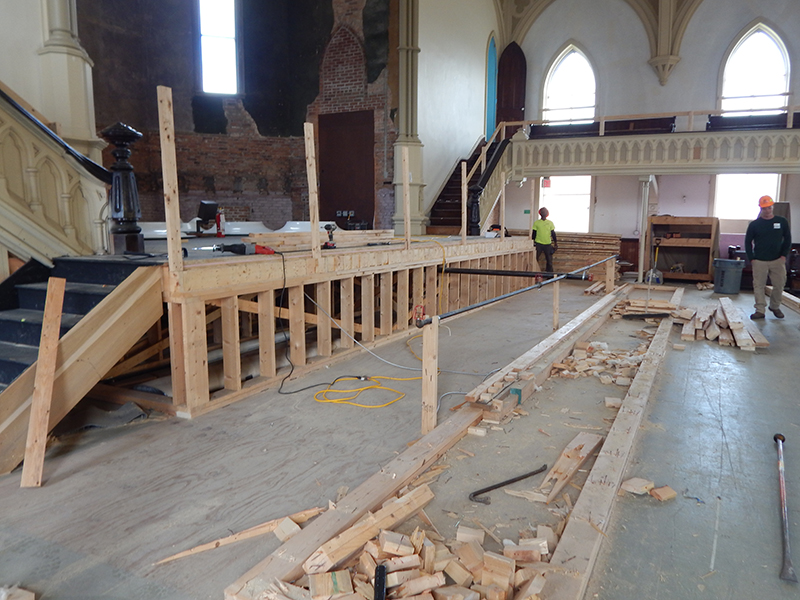 Dear Readers,
Good news for UPH: We are officially a hard-hat only building.
I'm excited to tell you that construction has begun and our contractor (Bonacio Construction Co) is hard at work.
Never having been through a project like this, Mary Beth and I are learning all about the renovation process.
Upon entering the site, visitors immediately notice all the safety measures that have been put in place to ensure no one will be harmed. This applies to interior as well as exterior work and it's quite impressive.
Behind the scenes, the complexity of the process is enormous and project managers have developed an extensive action plan for 'what needs to happen when'. This is a list that is at least a mile long (so we like to say!) and evaluated daily.
Here is a sneak peek at some of the work: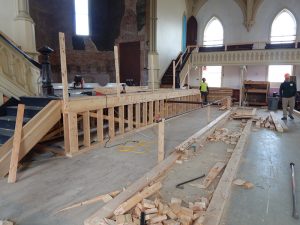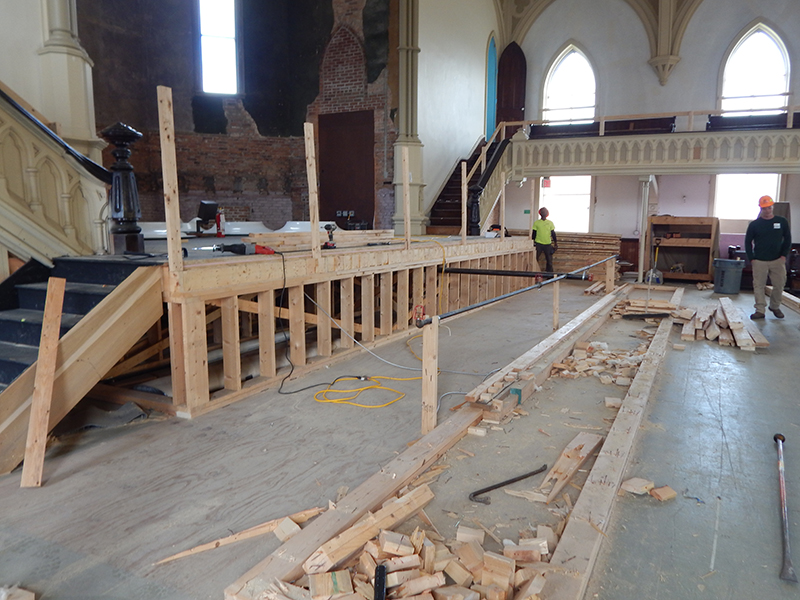 Demolition of the stage upstairs in the Great Hall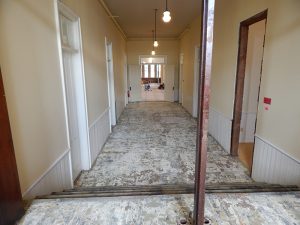 The old BMW car carpeting that was used throughout the building has been removed.
I hope you'll stay tuned to the Teddy Talks blog for more insightful and interesting facts to come!
Teddy
Want to follow our journey? Sign up for our email list!