Rock Camp 2023 Students Perform Showcase in UPH Great Hall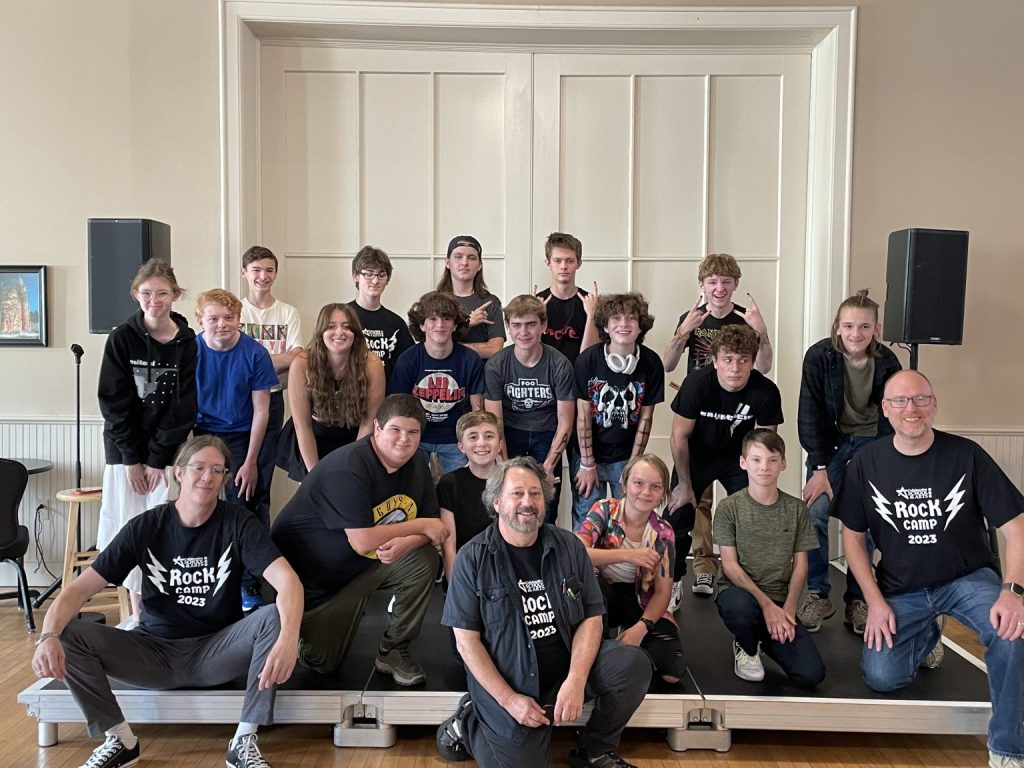 Our Rock Camp students spent two weeks at Universal Preservation Hall in Saratoga Springs to learn some of rock's classics to prepare to perform in the Great Hall. With practical instruction from professionals, students are exposed to the elements of performing, arranging original music, forming a band, and much more.
This year, we welcomed Arielle O'Keefe, Girl Blue, Lori Friday & Kenny Hilmes, Super 400, Jay Yager, Doug Kleins and Will Severin for various workshops throughout camp. Throughout camp, our students learned how to play songs from some of rock's iconic artists like The Who, Pixies, Led Zeppelin and more! With the help of our amazing instructors, they learn to perfect their craft while being surrounded by people who love music as much as they do!
"Pinball Wizard" – The Who
"Cult of Personality" – Living Colour
"I Still Haven't Found What I'm Looking For" – U2
"1979" – The Smashing Pumpkins
"Sunshine of Your Love" – Cream
"Where Is My Mind?" – Pixies
"Higher Ground" – Red Hot Chili Peppers
"Nowhere Man" – The Beatles
"Movin' Out (Anthony's Song)" – Billy Joel
"High & Dry" – Radiohead
"Rock and Roll"– Led Zeppelin
"Take Me to the River" – Al Green