Celebration honors volunteers from all three venues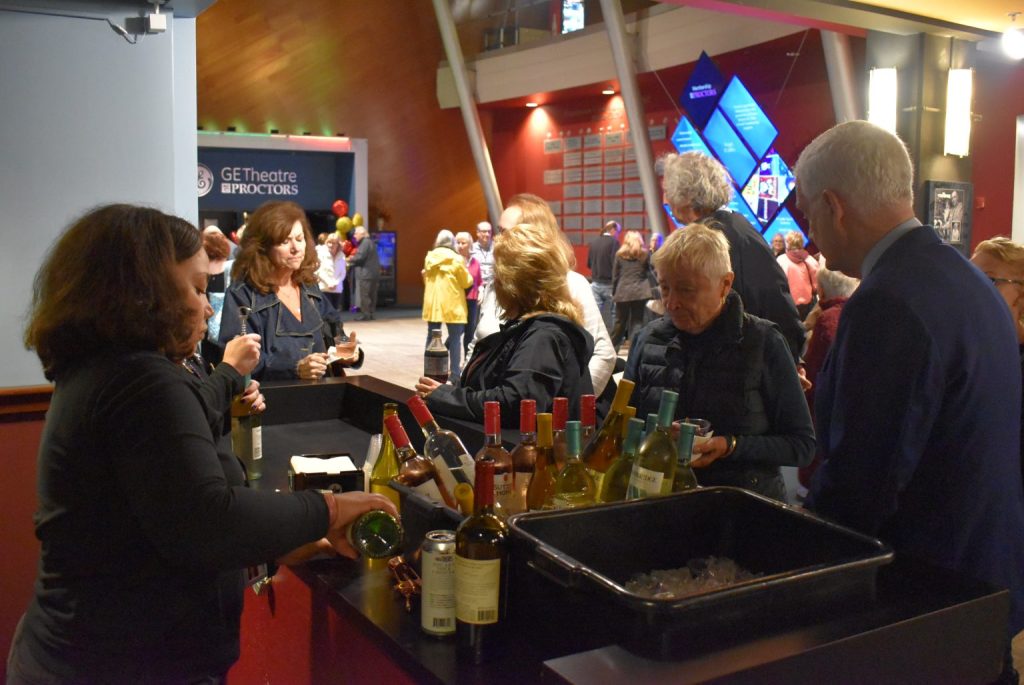 Collaborative staff serve appreciation.
SCHENECTADY­– More than 400 of Proctors Collaborative's volunteers came together to celebrate all their contributions to the organization on Oct. 18.
"From my first day it was clear that our volunteers not only run the place but are our best ambassadors! We could not succeed without them!" Phillip Morris, CEO of Proctors Collaborative said.
Proctors Collaborative's staff volunteered to serve dinner and work the event to honor the enthusiastic people who help keep the shows running.
There are 986 volunteers across all three venues – Proctors in Schenectady, Capital Repertory Theatre in Albany and Universal Preservation Hall in Saratoga Springs.
After socializing and dining throughout Rob Alley, Key Hall and GE Theatre, a main presentation was held on the MainStage at Proctors.
During the event, individuals were named Volunteer of the Year in different categories across the operation and venues. Award winners included:
Usher VOY: Bill Bulson, Lucretia Bulson, Annette Holleger at Proctors, and Elizabeth Stehl, Carrie Jackson, Don Porterfield at theREP
Bartender VOY: Dave Walsh, Pam Walsh and Carl Kinlan at theREP
Concession VOY: Loretta Gaio,Tony Gaio
VIP Lounge VOY: Keith Barney,Pat Barney and Chuck Frederickson at theREP
Movie VOY: Sue Nelson
Board of Director VOY: Heather Ward
History Committee VOY: Donna Tallman, Carrie Kirkaldy
Organ Society VOY: Carl Hackert
Scanner VOY: Linda Versaska at theREP
Dae Gillespie Award: Carolyn Anderson at ProctorsandSylvia Anapolis at UPH
CAST: Ethan Graham, Finley Watson
Available positions across Proctors Collaborative include ushers, concession sales, bartending and at Proctors, retail sales in the Gift Centre.
The next training orientation for volunteers will be at theREP on Oct. 23.
Volunteers get to view the shows for free at which they serve, occasionally receive an opportunity to reserve complimentary tickets to a limited number of upcoming Proctors Collaborative shows, and are eligible for a 10 percent discount to concessions at each venue, as well as a 10 percent discount at the Gift Centre at Proctors in Schenectady.
For more information on volunteering at our three venues visit proctorscollaborative.org/support-us/volunteer/.
Proctors, theREP and UPH are all part of Proctors Collaborative.